Hon Mustapha Ussif Inspects Baba Yara Stadium With The Facility Set To Be Used For New Football Season
Ghana's Youth and Sports Minister Honourable (Hon.) Mustapha Ussif has revealed, the Baba Yara Sports Stadium in Kumasi is ready to host football games following the near completion of the renovation works taking place at the facility.
This revelation comes after the sector minister inspected progress of the renovation works during his first nationwide tour which started in the Ashanti Region on Friday, September 17, 2021 at the stadium that has been closed down since February 2020.
Hon. Mustapha Ussif during his tour in the Ashanti Region was in the company of the Ashanti Regional Minister, Hon. Simon Osei Mensah, Director General of the National Sports Authority (NSA), Professor Peter Twumasi and staff of both the MOYS & NSA.
The minister and his team first went to Manhyia Palace to pay homage to His Royal Majesty, Otumfuor Osei II and seek for his blessing as he begins the steps to commission the famous Baba Yara Sports Stadium where the first phase of renovation is almost complete.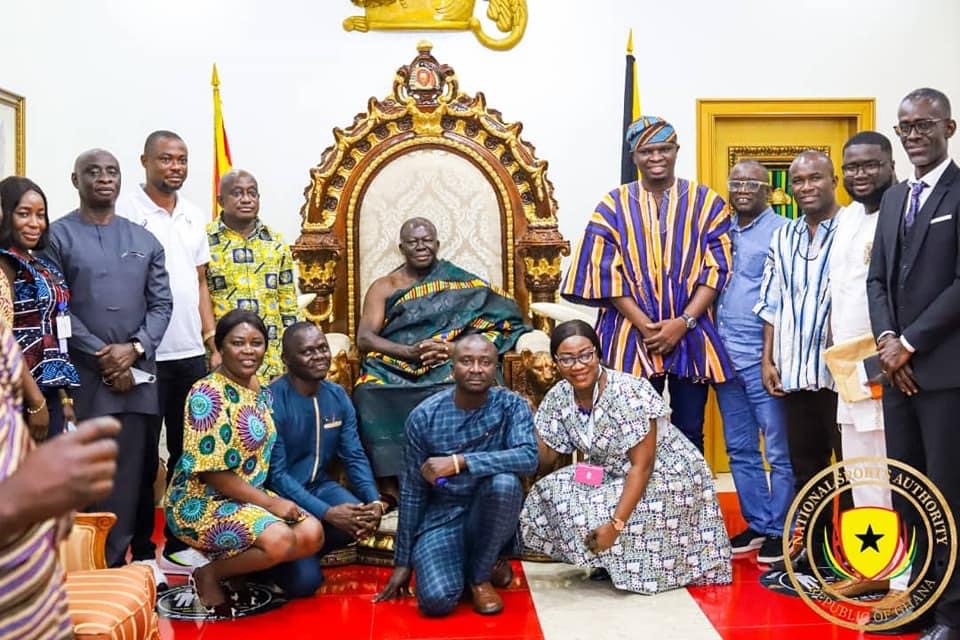 The Life Patron of Kumasi Asante Kotoko, Otumfuor Osei II during the visit encouraged the Sports Minister to work hard and be committed in his job in order to achieve the President's vision on sports as that will elevate the sports development agenda in the country.
Otumfuor Osei II also advised Hon. Mustapha Ussif to pay attention to Ghanaian's maintenance culture and make sure, the stadium is always in a good shape. He stressed, headmasters in the various schools should be made to surcharge students who during Inter-School competition damage the seats at the stadium.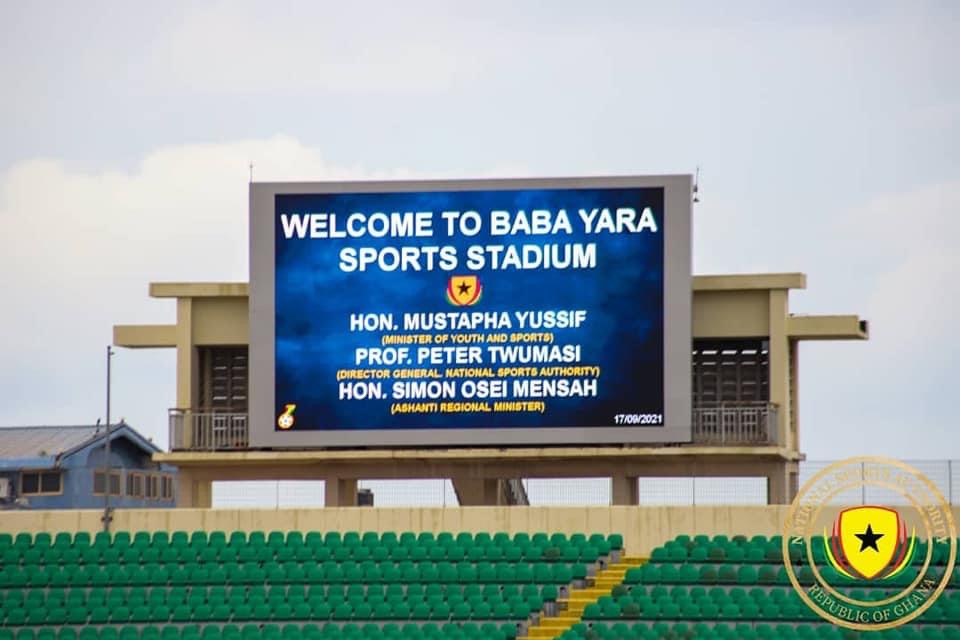 The Sports Minister after his visit to Manhyia finally inspected the Baba Yara Sports Stadium where he confirmed, upon an engagement with his consultants, he is confident that the first phase of the renovation is near completion and as such, the pitch can host football games.
"Per the briefing I have gotten from my consultant, for football the facility is ready as we speak." he said this during his visit at Baba Yara.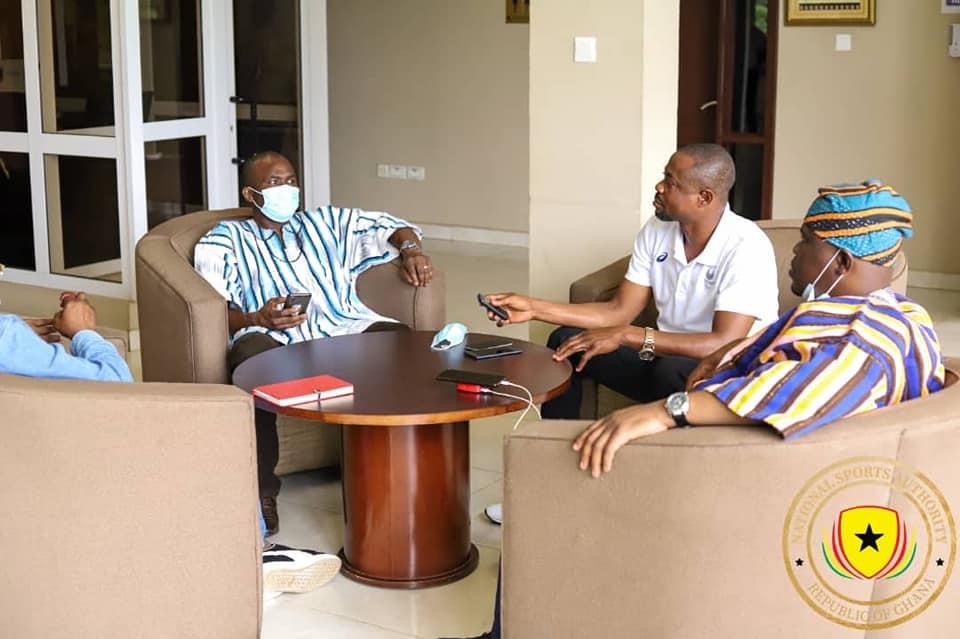 "So CEO of Asante Kotoko and CEO of King Faisal should be rest assured that once we have come and luckily for me they are also here, they have seen things for themselves, the facility, the field is ready.
"The work that we are going to do. The 3% work that is left will not affect the usage of the facility so the facility will be commissioned for the next premier league for all the clubs like I said." he finished.
Hon Mustapha Ussif will in the coming days be paying similar visits to other regions in the country to inspect other sports infrastructure.